Before proceeding, please

click here

to view the important disclaimer page

Stressed?



Do you find that you......
are tired all the time

are easily overwhelmed


just can't turn your mind off

have trouble sleeping

have little energy


can't believe your life or health can ever get better

you've tried everything but nothing works long term
Do you experience some of the following:
muscle aches and tension

digestive troubles

frequent colds or infections

trouble sleeping

discomfort in your head or eyes

a lack of vitality and joy

belly discomfort
May I help you with that?
Please fill out the form to the right to receive this free gift immediately:

I've created a series of 3 short videos called '3 Steps to Start Releasing Stress."

In Step 1, you'll learn how to manage stress in the moment. This helps you to avoid storing up more stress from day after day, reduces it's toll on you, and helps you think more clearly and react better to whatever is happening around you.
In Step 2, you'll start to learn the language that stress is speaking in. You'll find out what those chronic issues might really be saying to you, and begin to release stress you may have carried around for years or even decades.
In Step 3, you'll learn how to bring your body's systems into coherence using the power of your heart, your breath and the inner resources you already have
(on mobile devices the form is probably at the bottom)

So that you may ….......
Have a lot less or even no discomfort

get your happy back

Get your confidence back about your health

Regain your freedom and live your life as you choose

Clear your thinking

stop the hamster wheel of frantic thoughts
Stress. We talk about it all the time but what is it?
Let's define it:
Stress

is: a state of biological and psychological tension arising in response to problems in your life that cause strong feelings of worry and anxiety that overwhelm your resources to cope with them; physical force or pressure, either external or internal.
Defined by the originator of the term 'stress,' it is the 'non-specific response of the body to any 'demand for change.'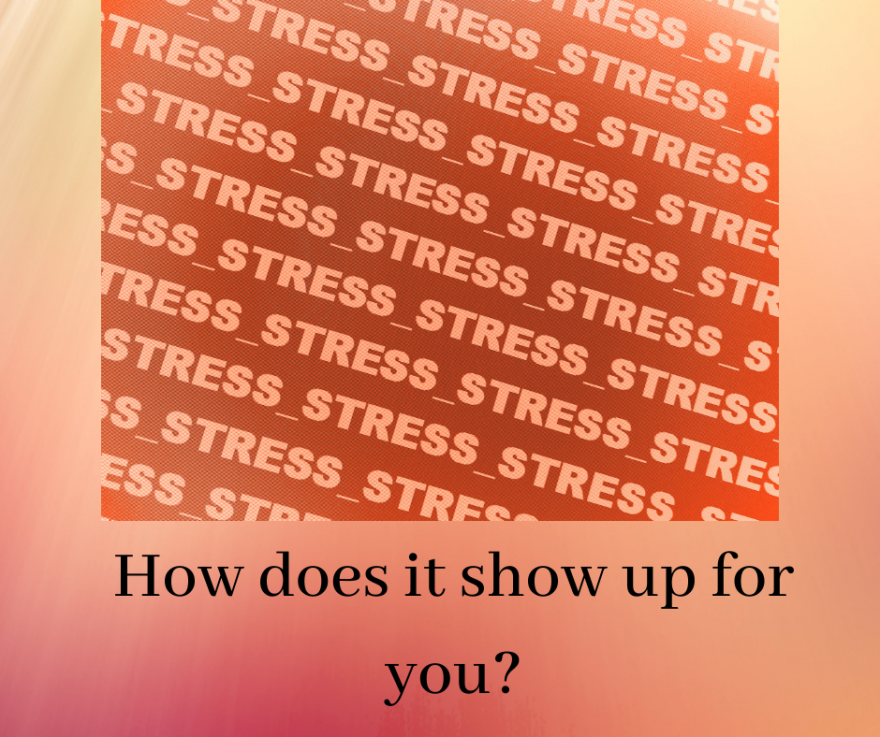 The list of symptoms of stress is long. There are many commonalities, but each person can have their own constellation of issues that make their pattern of stress unique to them.
Chronic stress is debilitating. Unabated it can be a causative factor in most of the major chronic diseases that plague people. The researcher Hans Selys in 1936 (who coined the word and defined stress) saw that in his experiments with mice that stress was a cause of some of the common human ailments like heart disease, obesity, arthritis, and diabetes.
Stress causes a rise in cortisol. Cortisol raises inflammation in the body. Inflammation in the body causes wide spread dis-ease if experienced for long periods.
"I have to say that I was very interested in Penny's EFT coaching. She is such a loving person and had lots of information to help pull me out of my emotional roller coaster. With her knowledge and support I had exactly what I needed to turn my anxious thoughts into a better direction. After just one session I released thoughts and feelings that would have plagued me for hours, so much so I don't even remember what they were - I had tapped them away! I am excited and convinced that tapping is my way out of my negative and depressing thoughts. I'm feeling so much better and confident. I am loving this and I thank Penny with all my heart." J.H., retired professional "

Fill out the form to the right and s

tart your
'3 Steps to Start Releasing Stress

(Be sure to white list this address to receive the content you requested, and check your spam folder if you don't see this in your inbox right away!)
Disclaimer: If you have not done so, please click here to see the full disclaimer page. EFT is an evidence based technique. Although it is still considered theoretical, millions of people have used EFT and most find EFT safe and useful in dealing with discomfort, both physical and emotional, as well as many other issues. Not every one should use EFT without with a trained practitioner. You should consult your own doctor or psychologist for guidance before undertaking any new modality. I am not a medical expert nor should my services in any way be construed to represent medical expertise. Thank you!